Winter Paperwork
Winter paper work is out and can be found on your portal. Please get documents in no later than September 15th! Email: Morgan@ppmgmtonline.com with any questions
Announcements
NDA's NEW DEFIBRILLATOR is now in the clubhouse by the lifejackets. Owners and Renters, If you are interested in taking a CPR class in the clubhouse, please sign up through our nianticdockos@gmail.com and let us know you are interested and we will be putting together a course soon.
Welcome to Niantic Dockos
Niantic Dockominums is a privately owned facility located on the west bank of the Niantic River. Incorporated in 1985, it is the only boating facility in Niantic that allows for slip ownership. 
25 Smith Avenue
Niantic, CT 06357
Phone: (860) 739-8585
Lat 41° 19" 40'
Long 72 ° 11" 5'
April 1: 
M-F 8:00 AM – 4:00 PM
Memorial Day Weekend
M-TR 8:00 AM – 5:00 PM
F-SUN 8:00 AM – 6:00 PM
September 15th
M-F 8:00 AM – 4:00 PM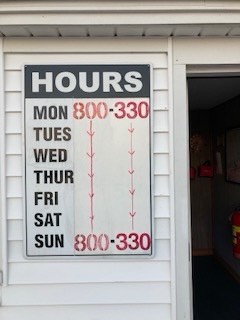 Niantic, US
3:59 pm, March 20, 2023
46°F
Wind: 12 mph
Pressure: 1023 mb
Visibility: 10 km
Sunrise: 6:52 am
Sunset: 7:00 pm
COVID-19 Protocols
CDC Guidelines are followed throughout the Dockominiums